Hello lovahs! How was everyone's weekend? Mine was absolutely fabulous!
Wanna know why? Because I got to see one of my favorite people again,
Miss Kora Bruce
!
Our friend Mike from
Bite Me Houston
was hosting a benefit, so KB came to town and we all hit up the Texas Tequila Throwdown!
Aren't we awesome at awkward poses?
And let me tell you folks, some of the tequila samples were amazing! Thankfully the hubs got to come this time, so he was my designated driver. After the 3T, we headed over to my new favorite hipster bar, Grand Prize, where the photo booth magic happened.
Our night was full of my favorite things, inside jokes, weird dancing, vending machine shakedowns, and lots and lots of awkward poses.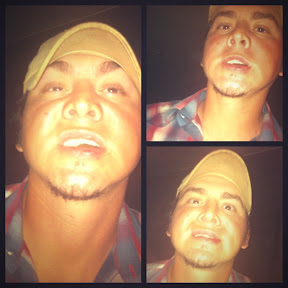 Joey, my favorite country hipster, bringing the awkward.
And then Sunday rolled around, and the lovely KB had to go home, but I'm willing to bet that she'll be back soon!
I hope everyone had a weekend as great as mine!
- Posted using BlogPress from my iPhone