My friends... I have wedding envy.
I swore I wouldn't get sucked in, but the Royal Wedding was all over the internet, and I simply couldn't avoid it. After watching a few highlights, I was hooked. The bride was simply stunning, and, of course, the groom was incredibly handsome. The wedding was beautiful. So, it was only a matter of time before I was googling images and gifs.
Obviously what sets this apart is that it is a royal wedding, but also that Catherine Middleton is living out every little girl's dream. Every little girl, no matter where she lives, dreams of one day being a princess. And I'm not sure we ever fully let go of that dream.
Anyroyalty, after seeing how beautiful everything was, I could help but blog about it.
The dress was amazing. It was so stylish, yet so classic and elegant.
Absolutely gorgeous.
And the maid of honor wearing white also?
Bold move, but it worked. And Pippa looked very beautiful as well.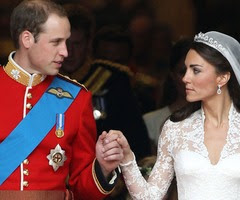 My heart skipped a beat when he first saw her and whispered that she looked beautiful.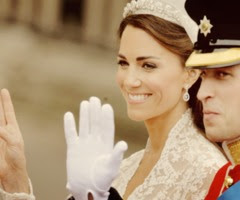 The happy couple.
And the first kiss.
I'm afraid I may be a bit obsessed with their culture now. I apologize in advance for any future blog posts on my new obsession.
- Posted using BlogPress from my iPhone