I have decided that my true calling in life is party planning. I'm not even kidding.

I'm neck deep in planning Baby Butterbean's second birthday already, and it's still 6 months away. And I'm loving it. Every time I come up with a new idea, I squeal like a 6 year old.

I wasn't much of an "artsy fartsy" kid when I was growing up, so this is all new to me. It's weird because since having my daughter, I've been so much more creative. Maybe it was a hidden talent and my pregnancy unlocked it? Who knows. Anyvajazzle, I am now constantly coming up with ideas for decorations, food, games, and party favors. I pretty much eat, sleep, and breathe party planning. I'm so addicted to it, I've even contemplated making a career out of it!* Plus, having a Pinterest account has really helped! I've found a ton of inspiration from there! So, without further adieu, here's a hint at the theme that I've picked!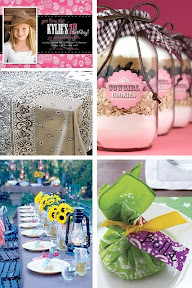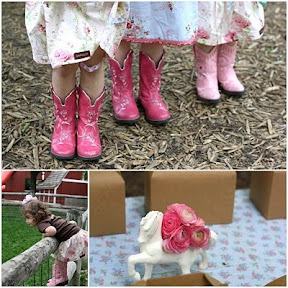 Photos via Pinterest

It's a Rhinestone Cowgirl party! If you know anything about my little girl, it's that she's very prissy, but boy does she love her ponies and cowboy hats! So, I've got big plans for this back at the ranch birthday party!

That's all I'm letting out of the bag today, but I'm sure I'll be posting many updates between now and January, so y'all come back now, ya hear!

I am completely serious about making this into a business, so if anyone needs a party planner, email me!
- Posted using BlogPress from my iPhone