Happy Wednesday, lovahs!

I have done absolutely nothing today but laundry and shop online for pretty things for our new house. What's that? I didn't tell you about our new house!? Well, long story short, I'm in love with it. I'll post pictures once we start moving in on the 29th.

Anymoving, my new kitchen is white with teal cabinets, and it's perfect. The only problem? My kitchen is currently decorated in chili peppers... Which obviously won't do. The solution? I get to shop!! So, I hit up my usual haunts today and found some pretties.

I decided to decorate in black and white, with a French country theme. Here are a few things I picked out today: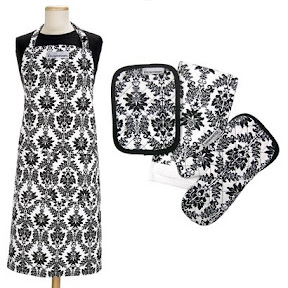 Via
Damask, always classy




Via
A seven pack on kitchen towels, a must have!



Via
Isn't this the cutest!?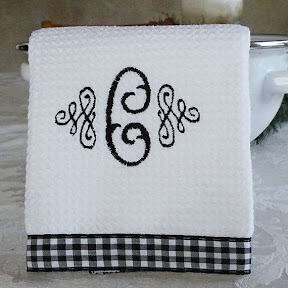 Via

Via
Monograms are a must.



Via
Love.



Via
Yes, yes I am.

What do y'all think? Should I work in some silvers or grays??