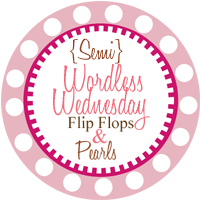 We bought M this jeep about a month ago. It was used (we try to be frugal most of the time!) but in great condition, it just needed a new battery. So, once we bought it, charged it, and popped that bad boy in, M was addicted. Once she figured out how to push the gas! Although she still doesn't get the concept of steering. We're working on that.
It's just a matter of time before she's asking for my keys to cruise around town.
Also? Her pigtails kill me.